Custom Synthesis
We are ready to supply your special requirements. Please complete the Quotation Form with as much detail as possible.
The normal flow for handling your request will be as shown below.
If you need any information from us, such as company terms and conditions, please contact us.
If your enquiry does not easily fit our standard form, please contact us directly.
Please fill in the form with the necessary information. Your request for quote will be accepted also by E-mail or FAX.
Sales Department
Tel: 86-21-2022 2982
Fax: 86-21-2096 2272
E-mail: sales@chemenu.com
R&D Center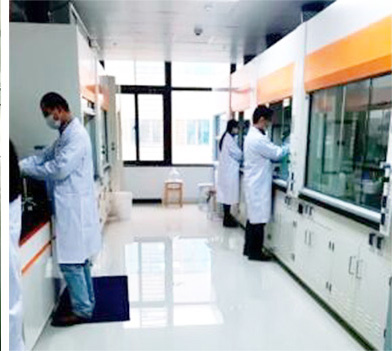 GMP Factory

Specialties
① Enzymic reaction
② Carbohydrate chemistry
③ Transition metal-catalyzed coupling reaction
④ Chiral resolution
⑤ Asymmetric catalysis
⑥ Fluorination(2000L)
⑦ High-pressure reaction ( 2000L 10MPa)
⑧ High-temperature reaction(260 ℃)
⑨ Cryogenic reaction(-80 ℃)
⑩ Flow chemistry(Corning flow reactor: nitration, diazotization, continuous ozonization, reaction of unstable compounds and processing)